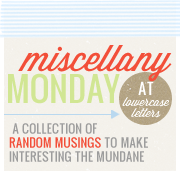 [1.]
i
don't really like
have this
fear of lizards
(as noted in
this post
)... it is a legit fear and this saturday i was babysitting and they had not one, but two little lizard/gecko creatures- not a fan.
[2.]
my senior year of high school
i got a black eye
... a really, really bad black eye... swollen shut for a week, etc. etc... all from an fca retreat relay game...
i was trying to be a positive pattie... though i don't think it makes my face look better.
[3.]
online summer classes start today- on memorial day. way to be lame trident tech... but that's alright (note still trying to be a positive pattie)
[4.]
you know the movie
men of honor
? my grandpa worked with chief billy sunday (that's robert de niro's character) when he was in the navy. he actually worked on the sister ship to sunday's ship- basically, that means that he was pretty close to the movie being about
him
... not really- but they were the same rank- so possibly.
[5.]
i try to not get sucked into reality tv
... but sometimes i just can't help it- i loved dancing with the stars (see
this post
) and now i'm getting sucked into the bachelorette... someone help me!
[6.]
it's memorial day- i love what this day stands for, since most of the men in my family are in (or have been in) the military- i think it is pretty important to honor them.
just a thought.