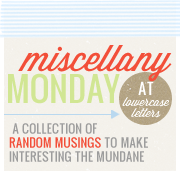 [1.] yesterday afternoon i went to a
hydrangea festival
with my mother... it involved walking around and looking at flowers, all while trying to avoid getting attacked by roosters... this is what i looked at for approximately an hour (it was crazy hot outside, so the fact that we made it an hour was pretty impressive)
[2.] i am deathly
afraid of roosters
- not just ones that are alive.
short story:
one time my mom bought this rooster recipe card with corn cob arms (sounds scary, right?)... once i walked down stairs and saw it i just sat in the kitchen and cried- needless to say, it was returned that afternoon. however, looking back- i don't really think that roosters were really what my mom wanted the kitchen to have in it... i should also note that i was like 13 when i sat and cried- not a small toddler.
[3.] if i could
wear nothing but plain white shirts
all time time... i would. i prefer wearing a white shirt to almost anything else in my closet- now don't get me wrong, i love color- but i love something simple about wearing a white shirt.
[4.] when i know that someone is having a birthday or holiday coming up i like to get their present really early... but then once i have the present i have to hide it from said person for a really long time... yet i don't break the cycle- hopefully i will always be able to come up with good hiding places!
just a thought.