linking up for my favorite start to the week! trying to keep things interesting and random, as always... click below to link up!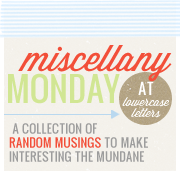 [one]

white v-necks.

if i could spend my life in comfy-cozy white v-necks, i would. they are so comfortable to throw on and they come in a pack of five, which means that they are great for painting and doing projects that you don't mind getting messy in because they come with tons of spares!
[please excuse the man who is in this picture... i couldn't find one of just a shirt!]
[two]
kilz primer
. is
difficult
impossible to get off... i can't stand it. you use it one day and then you spend
2 or 3
trying to get it off! however, it is the best... so i guess i shouldn't complain.
[three] refinishing. yes, since "two" is about kilz, i have done some refinishing and refurbishing of my furniture- it is looking great! i can't wait to post some pictures later this week!
[four]

the bachelorette

[again]

.

i'm sorry friends- i just can't help it... i feel the need to keep those of you who miss the show [or don't watch it... shame on you] updated... let's just say that tonight it is going to be intense... [or so abc would like us to think]... either way, i cannot wait. 8pm, abc- see you there. who do you think will leave this week?
[five]

cruise.

i have never been on a cruise... i really want to go on one. they look so glamorous

[confession: i just had to sing the song in order to spell that g-l-a-m-o-r-ous]

however, i am just a bit worried that i would get sea sick and then be miserable for the entire trip... if i go on a cruise i will pray that i don't have an issue with that.
[six]

karaoke.

i want to sing karaoke really bad... so fun... or at least, in my mind it would be fun- maybe if people started "booing" me it wouldn't be so fun... but, since in my mind people are friendly, karaoke seems quite enjoyable.
[seven]

happy birthday

to me

.

tomorrow is my birthday... here are some pictures from last year's birthday...
[top left: me and aunt eloise- my great aunt, i love this woman... if i ever have a daughter i want to name her mary eloise after her- don't steal it. top right: me and sean pre-movie (harry potter) and supper (rb's seafood-delicious) bottom right: my scrumptious cake i designed (not decorated, simply designed) bottom left: me eating the scrumptious cake... it was really good!]
[eight]

button up.

i now have a button... grab it! i made it last week after i found a helpful "how to" and got it up in no time... so fun!
[nine]

pretty paperie.

natalie over at

the busy budgeting mama

has a fabulous new etsy shop for personalized paper products [like the alliteration!?] and things that will make your next party fabulous! it is called

pretty paperie

... go check it out! make sure to visit her

blog

because she has a giveaway going on for some fabulous paper products, you don't want to miss it!
happy monday! don't forget to link up and spread the miscellany!
just a thought.